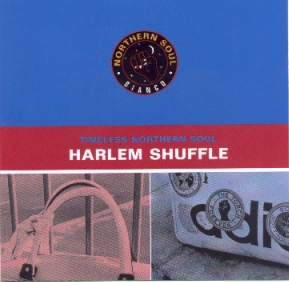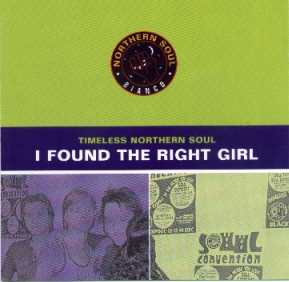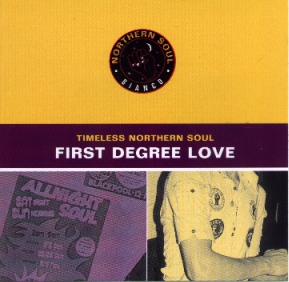 Timeless Northern Soul – 3 CD Box Set containing
Various Artists – Harlem Shuffle – Bianco NS5011
Various Artists – I Found The Right Girl – Bianco NS 5012
Various Artists – First Degree Love – Bianco NS 5013
Hmm, I don't know what to make of these three CDs, so let's take them in order. Harlem Shuffle is a mixture of tracks from Bob & Earl, Irma & The Larks, Eddie Holman, The Olympics, and various other artists. All are good uptempo Northern Soul, and all have been previously issued on Goldmine CDs. However, even the front cover photo has been used before, on MCA's Soul Satisfaction release. I Found The Right Girl is a straight reissue of Goldmine GSCD 21 – The Lost Soul Of Detroit, and First Degree Love is 18 of the 21 tracks on Goldmine GSCD 20 – Detroit Soul From The Vaults Volume Two. Not that I've got anything against that, but I would have thought that if Bianco had the whole of the Goldmine catalogue to draw from they might have picked tracks off different CDs rather than straight reissues, they are however, mid-price releases.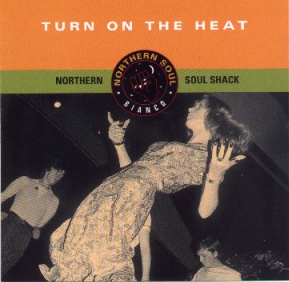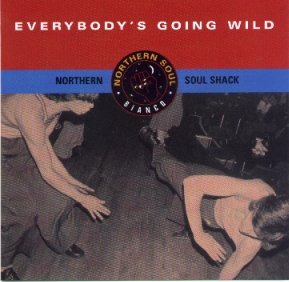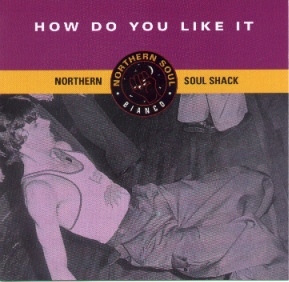 Northern Soul Shack – 3 CD Box set containing
Various Artists – Turn On The Heat – Bianco NS5014
Various Artists – Everybody's Going Wild – Bianco NS5015
Various Artists – How Do You Like It – Bianco NS5016
It's pretty much the same here. Turn On The Heat contains 18 of the 25 tracks on Goldmine's Popcorn's Detroit Soul Party GSCD 59. Everybody's Going Wild, contains 18 of the tracks on Goldmine's Dancin' In D-Town GSCD131. Finally, How Do You Like It contains 18 of the 27 tracks on Goldmines The Sound Of Swinging Hollywood GSCD 10. As I said before there's nothing wrong with that, but some form of liner notes would be appreciated. I know from Bianco's publicity sheets that more releases are planned, hopefully these will not just duplicate entire Goldmine CDs, but will show a little more imagination in selecting tracks from the Goldmine catalogue to produce varied releases that are worthwhile to people who already own most Goldmine stuff.