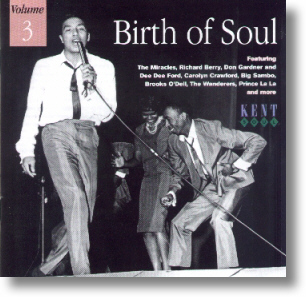 Various Artists – The Birth Of Soul Vol 3 – Kent CDKEND 189
Well it's turning into an old Motown session this time because it appears that Ady and Kent have now got access to the Motown vaults as well, because there are three tracks from that esteemed group of labels on this CD. There are also plenty of other labels represented in this romp through the early Sixties choreographed by Ady Croasdell, and commentated on by Dave Godin. Do you need any further recommendation.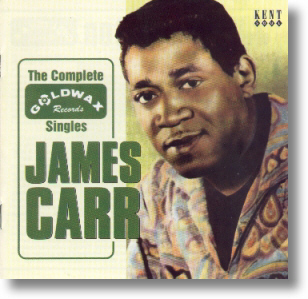 James Carr – The Complete Goldwax Singles – Kent CDKEND 202
Often compared to Otis Redding, James Carr, to mind was one of the original Soul Men who could take a song and wring the last drop of emotion out of a song, whether it was a storming dancer or a Deep slowie. This comes across so clearly on this CD which is literally all the A and B sides of his 14 releases for the Goldwax label. Well done Ady & Kent again.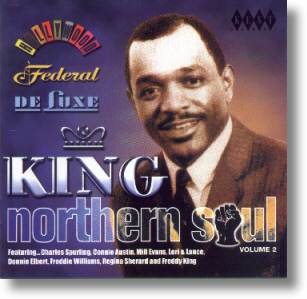 Various Artists – King Northern Soul Volume 2 – Kent CDKEND 201
Yet again Ady Croasdell comes up with the goods. Not as obvious as the first volume because these tracks are less well known. That doesn't mean the quality has suffered though. The first track is the previously unreleased Mill Evans track that Ady gave away at the last 100 Club Anniversary, and that sets the tone for the rest of the CD. Pure class all the way through, and I can honestly say that there wasn't a single track I thought shouldn't have been included. Drawn from the whole of the King / Federal / Hollywood / Deluxe family there are uptempo, midtempo and beat ballads galore to tempt you on this CD. Miss this at our peril.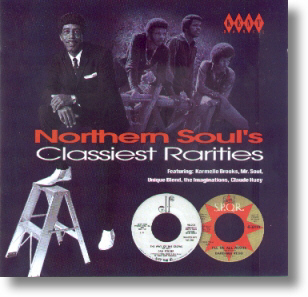 Various Artists – Northern Soul's Classiest Rarities – Kent CDKEND 192
It's about time that Kent put a CD like this out. Most of their releases, whilst being perfectly good, tend to concentrate on a particular label, or be Deep Soul compilations drawn from all over the place. This is a Northern Soul CD drawn from all over the place, and Ady explains why in the liner notes. So what have we on this CD ? Big rarities from Eddie Whitehead, Karmello Brooks, Mr Soul, previously unreleased from Audrey Matthews, current sounds from Barbara Redd (This really is cowboy music and bears no resemblance to Soul music), Jimmy Seals, Unique Blend, and Claude Huey, and the list just goes on. I know I keep saying things are an essential purchase, but this really is.