Apart from the big four companies, other Soul CDs are released. This page will be used to review all the product from the other labels.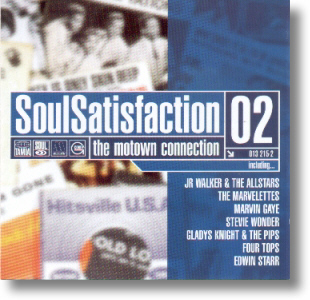 Various Artists – Soul Satisfaction, The Motown Collection – Motown 013 215-2
Jo Wallace of 'These Old Shoes' Soul Club has put this compilation together for Motown Records, and a very good job she has done as well. She's not gone for the obvious tracks that are repeated on loads of CDs but has put some thought into how she wanted the CD to sound, and the type of tracks she wanted on there. So well done girl. Go out and buy this one.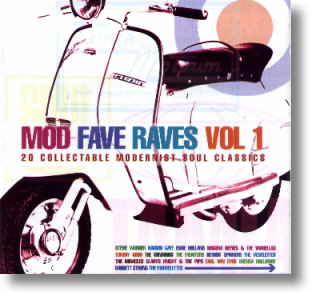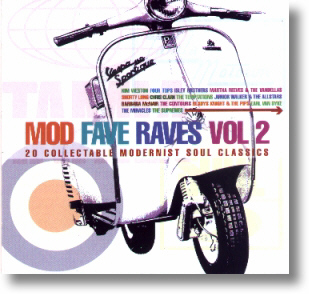 Various Artists – Mod Fave Raves Vol 1 – Spectrum 5445452.
Various Artists – Mod Fave Raves Vol 2 – Spectrum 5445462
I think we sometimes get lost on the Northern scene, and just concentrate on the rarity and obscurity of a record. Which meant that these two CDs were like a breath of fresh air for me. I can't remember the last time I had a concentrated Motown session that took me back to being a kid just discovering this music for the first time. So I can do nothing other than recommend these two CDs to anyone over 40 for the memories they will invoke, and recommend them to anyone under 40 because it will show you what you missed out on the first time around. Well done to Spectrum for putting these two compilations out.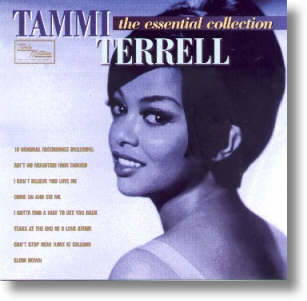 Tammi Terrell – The Essential Collection – Spectrum 554491-2.
Based on her 'Irresistible' album, this is an excellent CD. The album has long been in demand for the 'Tears At The End Of A Love Affair' track, but this CD is made even more attractive by the addition of several extra tracks, not lest of which is 'Lone Lonely Town'. An essential buy I would suggest.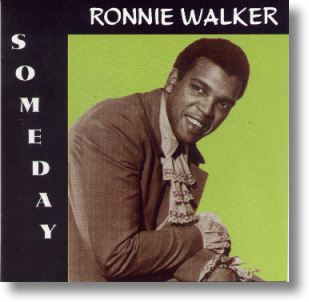 Ronnie Walker – Someday – Philly Archives PH7.
Another excellent release from the guys at Philly Archives. Not only does this CD include most of Ronnie Walker's actual vinyl releases, but there are also ten previously unreleased cuts. In addition to that there is a wonderful (Well up to the Kent standard) twelve page booklet with the CD. I was vaguely aware of Ronnie Walker before this CD, I know a whole lot more now, and I'm pleased about that. An import CD, this is well worth tracking down.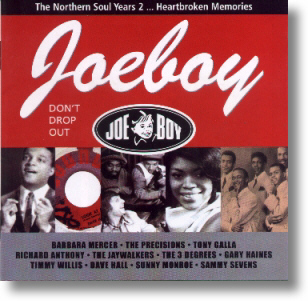 Various Artists - The Northern Soul Years Vol 2 - Heartbroken Memories - Joe Boy JBA 006.
Joe Boy continue with another excellent release. Drawn from the Philadelphia Swan label, and the Detroit Sidra / Drew catalogue, plus several other one offs, the real gems are the unreleased Sidra /Drew items. Timmy Willis, The Precisions, and Barbara Mercer provide these tracks, and they are so good I can't understand why they were never released in the first place. You really need to buy this CD for these tracks alone. I'll also add that the liner notes are very informative and superbly written by a bloke called Dave Rimmer, and I'll leave it there on that note.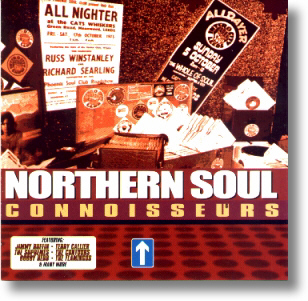 Various Artists – Northern Soul Connoisseurs – Spectrum 556 827-2
Hmm…another Northern Soul compilation that would have been more at home in 1978 than 2001. If it wasn't for the fact that the brilliant Jimmy Ruffin track 'He Who Picks A Rose' was the opening track I don't think I would have bothered buying this, and I wonder how many others would. There's nothing essentially wrong with the tracks on show here (and there are at least three that have never had a CD release before, it's just that the majority are played out Oldies, and I find that disappointing.