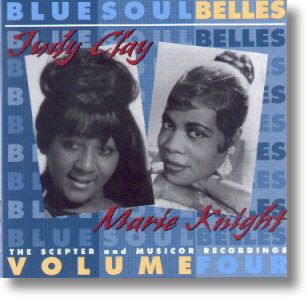 Judy Clay / Marie Knight – Blue Soul Belles – Westside WESA 897
Whilst this project was well under way, Judy Clay unfortunately died, so this isn't a quick cash in, but more a fitting tribute to her artistry. The first 115 tracks feature Judy Clay and include her first recordings for the LaVette label, and then goes on on through her Scepter recordings finishing off with two tracks from the UK Kent labels' albums which were previously unreleased, then it's back to an unreleased LaVette track to finish off her contribution to the CD. Marie Knight contibutes six Musicor sides and then three previously unissued songs. Excellent liner notes again make this a near essential purchase.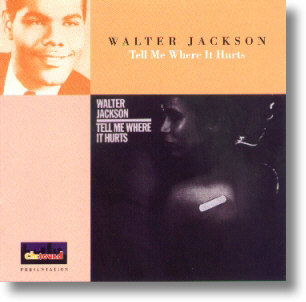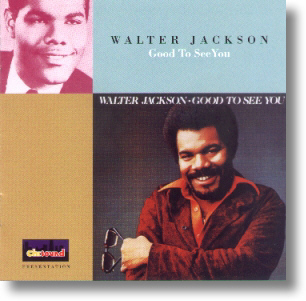 Walter Jackson – Good To See You – Westside WESM 618.
Walter Jackson – Tell Me Where It Hurts – Westside WESM620.
Westside have embarked on a pretty full reissue programme from the Chi-Sound label, and that's where these two albums are from. I must admit I wasn't even aware that Walter Jackson had recorded six albums for the label, but he has, and these are the third from 1978, and the fifth from 1981(Which was actually released on the main Columbia label). Mr smooth Soul on both releases, it doesn't matter what backing you put behind Walter Jackson, the Soul just oozes through. Need I say more.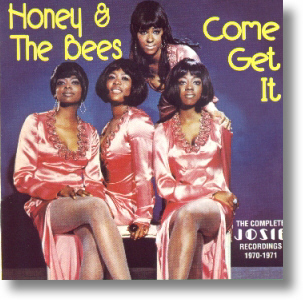 Honey & The Bees – Come Get It (The Complete Josie Recordings 1970 – 71) – Westside WESM 614
Well to start with I didn't know that Honey & The Bees recorded 'It's Gonna Be A Big Thing' under their previous name of the Yum Yums, Did you ? Moving on, they then recorded some fabulous stuff as Honey and the Bees on Jimmy Bishop's Arctic label, and then signed with new York label Josie. It was not a really good move though because the label was on it's last legs, and eventually closed it's doors in 1971. That doesn't detract from the quality of the tracks on show here. The singles tend to always turn up in Soul Packs, but the tracks on the CD show that the girls could really sing, and should have been major players. Perhaps they would if Josie hadn't gone under. Who knows? But here are the tracks in perfect sound quality.