Page 5
JoAnn Courcy - I Got The Power - Twirl.
Apparently Kev Roberts found this in a Soul pack way back in the mists of time. Well he was a lucky bugger because this has remained tremendously rare. Release on a New York label that was a subsidiary of Big Top, this is another out and out pounder that has had plays over the years, but never getting played out simply because so few copies exist. Current value in excess of £500.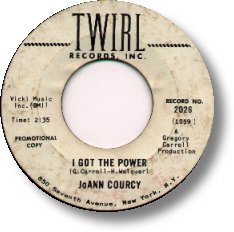 Joe Douglas - Crazy Things - Playhouse.
I first played this on PCRL radio's Soul show in 1991 and I tipped it for the top then. Well it only took seven years ! last year this became one of the big tunes at Albrighton, and consequently went on to get plays across the country, and it still remains one of the most requested records in my box. I'm still claiming first play on it though, by seven years. Current value in excess of £50.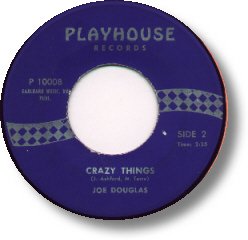 Kenny Wells - Isn't It Just A Shame - New Voice.
I originally heard this piece of mid tempo magic on a tape from Chris Anderton, and it then took me about three years to find a copy. Since then I've seen four other copies for sale, it's always the way isn't it ! Big sound at the 100 Club with both myself and Shifty playing it there, to a full floor. Demos tend to be much rarer apparently and have sold for over£400, but I would say a more realistic price for a demo these days would be £350.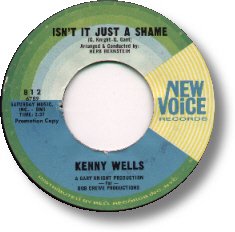 Marion James - That's My Man - Excello.
Back to the R & B sound that is so popular these days. The first time I heard this played I had to go up to the decks and find out what it was. It was only later, when I'd tracked a copy down that I realised I'd got it on CD already. Just goes to show how sounds can sound different when played over a big sound system. Current value about £50, but rising fast.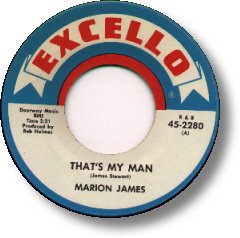 Reggie Alexander - It's Better - Boss.
Another classic from the Stafford days that has never turned up in any great numbers. Mid tempo Soul at it's best that just begs people to dance. Strangely enough this is another one that you either love or hate, consequently I try to play it as often as I get chance because it's one that I love. Still rare, consequently the current value is in excess of £400.